3D-Model - Jurassic Park Stegosaurus for your Games/Movies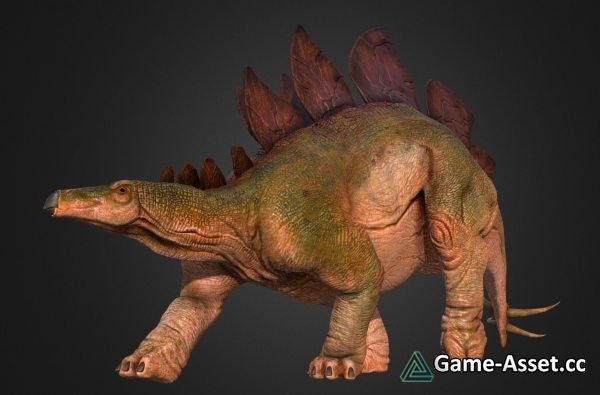 3D Model – Sketchfab – Jurassic Park Stegosaurus for your Games/Movies
BLEND | OBJ | FBX | TEXTURES
Jurassic Park Stegosaurus ready for Virtual Reality (VR), Augmented Reality (AR), games and other real-time apps.
My mission is give you a professional 3D Model and a good experience so don't be shy and ask me wathever you need.
Commissions are open so if you want a customized 3D model you just need to ask for it. When you decide to get this awesome creatures you will have perpetual updates when they coming out so Stay tuned.
This model was made in Blender v2.79 using PBR Nodes & Lightning, also Working on Blender 2.8 realtime rendering Eevee.
The File Textures are 8K and includes a Panorama HDRI. Also you will find 4K & 2K textures versions for Real-Time rendering into the package.
Textures Maps: -Diffuse -Normal -Roughness -AO -Curvature -Tickness
Includes 4 Animations
-Idle -Walk -Attack -Death
Download links for «3D-Model - Jurassic Park Stegosaurus for your Games/Movies»:

Rating: