45 Stylized Rock Asset Pack Low-poly 3D model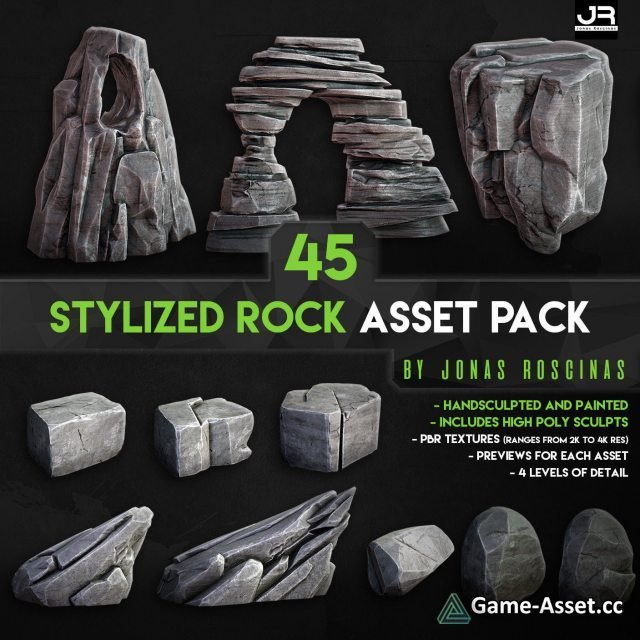 CGTrader – 45 Stylized Rock Asset Pack Low-poly 3D models.
Foliage not included!
Stylized Rock Asset Pack by Jonas Roscinas includes 45 high quality stylized rocks ready to be used in your productions. More than 200 hours of work went into completing this project! **The pack contains small scatter rocks, medium rocks, slanted rocks, clusters, flat clusters, boulders and big formations. The assets are using PBR textures – diffuse, roughness, metalness, normals. Every mesh also comes with 4 LODs, original high-poly sculpts and curvature textures, so the rocks can be easily customized as needed. **Commercial use ready.
Quick info:
• Models come in .obj format
• Diffuse, roughness, metalness, normal and curvature textures provided
• Textures range from 2048x2048px to 4096x4096px depending on the mesh scale.
• 4 Levels of detail
• Original high-poly sculpted meshes provided
• Previews for each mesh in .pdf file
• Tested with UE4 and Unity
Download links for «45 Stylized Rock Asset Pack Low-poly 3D model»:

Rating: