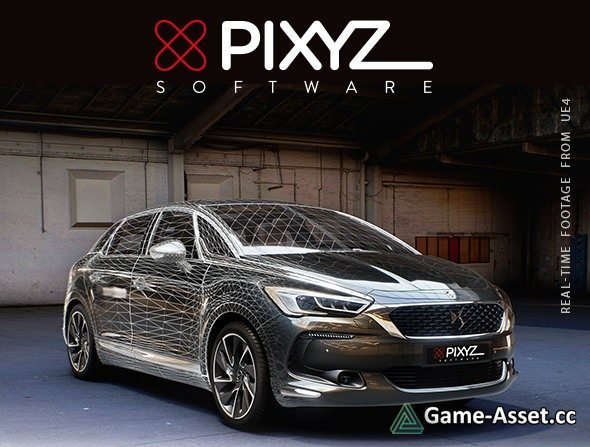 Download PIXYZ Complete versions 2021.1.1.5 for Windows.
Pixyz helps industrial companies and 3D consumers re-use 3D data for any visualization scenario, saving them time, effort and maximizing visualization performance.
INTERACTIVELY PREPARE & OPTIMIZE ANY 3D DATA FOR ALL YOUR NEEDS
Pixyz Studio is the ultimate CAD data preparation & optimization software. Pixyz Studio helps companies leverage their 3D/CAD data, preparing it for Real-time 3D use, and for any visualization scenario.
CONNECT ENGINEERING 3D DATA TO GAME ENGINES FOR NEW EXPERIENCES
Use the power of Pixyz inside your favorite 3D engine: our plugin for Unity3D is the missing link between the engineering CAD world and the gaming world, allowing new and powerful visualization experiences with effortless integration.
THE ULTIMATE CAD FILE VIEWER: FAST, EASY-TO-USE & HIGH PERFORMANCE
Drag and drop CAD models in PixyzReview and instantly interact with them. Easily prepare scenes to lead virtual project reviews, in VR.
DEPLOY AND SCALE 3D DATA PREP WORKFLOWS FOR 3D VISUALIZATION EXPERIENCES
The ideal solution for IT specialists​ who need to ease and widespread 3D Data Prep for various audiences
Includes
PIXYZ Studio 2021.1.1.5
PIXYZ Batch 2021.1.1.5
PiXYZ ScenarioProcessor 2021.1.1.5
PIXYZ Review 2021.1.0.79
PIXYZ Plugin (Unity) 2021.1.1.5
Download links for «PIXYZ Complete versions 2021.1.1.5 for Windows»: