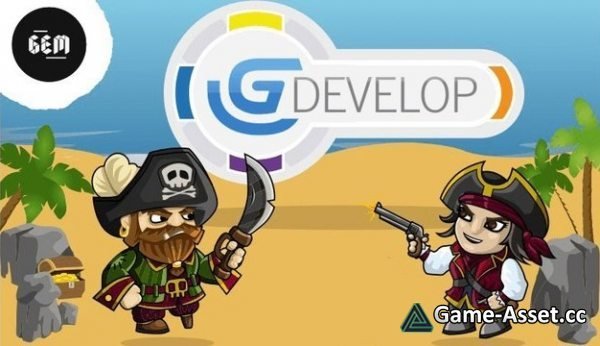 Udemy - Learn GDevelop by creating a 2D Platformer Game.
Learn How to Develop a Complete 2D Mobile Platformer Game in GDevelop From Start to Launch in Google Play Store
What you'll learn
Basic fundamentals of game creation
Create a PC and mobile platformer from scratch to launch in Google Play Store
Create, edit and configure Objects
Take practice quizzes after every section
Easily monetize your game with AdMob banner and interstitial ads
Program enemy characters with basic AI
Build & test your game on an Android device
Easily monetize your game with AdMob banner and interstitial ads
Understand best practices of Level Design
Requirements
Should have a laptop
Should be ready to learn in fun way
Description
Easily Learn To Make Amazing Games!
This course aims to teach students with no experience how to create a mobile Game! Learn all the ways mobile games differ from pc games (including touch inputs, push notifications, ads for revenue, screen resolutions and layouts and more). Develop your own awesome mobile games and publish them on the Google Play Store. This class teaches students fundamentals and game design principles through hands-on tutorials. Using the free open-source 2D game engine GDevelop, students can learn how to make a fully functioning game and create levels from scratch to make a customized game that is playable and fun.
By the end of this course you will be able to...
Create games specifically designed for mobile devices using touch input controls.
Ensure that your game will work well no matter what device size or resolution is being used.
Implement Admob so that you can make money from displaying relevant ads in your game.
Prepare your game and understand how to submit it to be published on the Google Play Store.
This course is created with Windows, Mac and Linux users in mind, meaning you can get full benefit whether you are a windows, mac or Linux user. We'll also walk you through deploying to both Android (Google) by showing you how to set up your developer account and submit your game
Who this course is for
Anyone interested in mobile game development
Who this course is for
Everyone looking to learn game development
Download links for «Learn GDevelop by creating a 2D Platformer Game»:
HOT4SHARE: