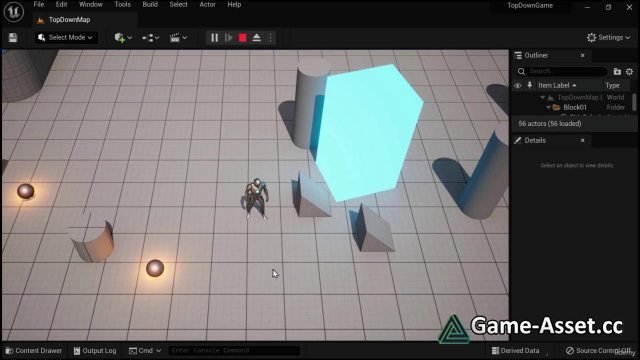 Download video course by Udemy – Build a game in UE5 with blueprints.
Do you want to learn to code through blueprints?
What you'll learn
Build a new game in Unreal
Control game actions with Unreal blueprints
Control player collisions with blueprints
Build and paint a landscape
Requirements
No experience necessary
Description
Do you want to learn to code through blueprints? Join our Unreal blueprints course. You'll build a full game with visual coding. You'll also design the game environment.
Learning blueprints is fundamental to being an Unreal game developer. Even if you know C++, you must still know blueprints. Blueprints make up the basis of many game objects in projects.
Mammoth Interactive is a leading online course provider in everything from learning to code to becoming a YouTube star. Mammoth Interactive courses have been featured on Harvard's edX, Business Insider and more.
Frequently Asked Questions
How do I obtain a certificate?
Each certificate in this bundle is only awarded after you have completed every lecture of the course.
Many of our students post their Mammoth Interactive certifications on LinkedIn. Not only that, but you will have projects to show employers on top of the certification.
Is this an eBook or videos?
The majority of this course bundle will be video tutorials (screencasts of practical coding projects step by step.) We will also have several PDFs and all source code.
Can't I just learn via Google or YouTube?
This bundle is much more streamlined and efficient than learning via Google or YouTube. We have curated a massive 5-course curriculum to take you from absolute beginner to starting a high-paying career.
How will I practice to ensure I'm learning?
With each section there will be a project, so if you can build the project along with us you are succeeding. There is also a challenge at the end of each section that you can take on to add more features to the project and advance the project in your own time.
Who this course is for
Anyone who wants to learn game development
Download links for «Build a game in UE5 with blueprints»:
HOT4SHARE: