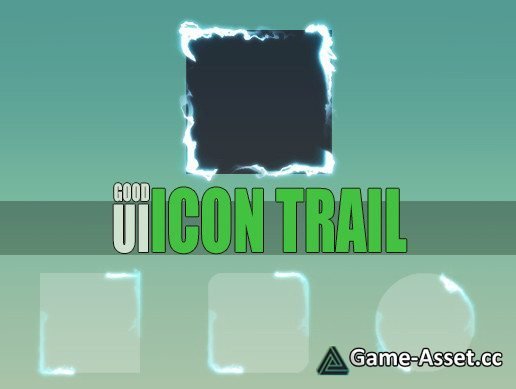 GOOD UI Icon Trail (Unity) – free download Unity asset.
Overview
GOOD UI ICON TRAIL is pack that helps you to add some Material Animation Effects for UI Icon to your game.
Category : Visual Effects For UI
Product Format : Shader/Material
Shader Mode : Amplify Shader Editor->Legacy / Default UI
Features
- Sequence textures unused.
- Quick and easy to use.
- 20+ Icon Effect Presets.
- Parameters to customize.
- Support for Box / Circle / Chamfer Shape Icon.
- Supported Desktop / Mobile
- Made with Amplify Shader Editor
(If you own Amplify Shader Editor, you can look at the shader source and modify it.)
Package Detail
-Number of Level : 1 showcase
-Number of Textures : 83 ( 512px }
-Number of Shader :1
-Number of Materials : 28
-Number of Preset : 28
Requirements
- 2019.1.1 (or newer )
Asset version: 1.0