C.V.P - Pine Woods&nbspv3.0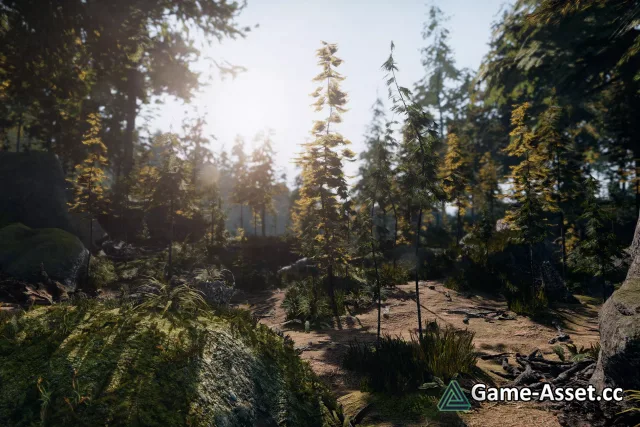 Download Unity Asset: C.V.P - Pine Woods
Create immersive experiences with this custom vegetation pack that was created from scratch collecting references, textures and sounds from real Pine Woods.
1. Artistic Features:
- 2 Demo scenes (Cinematic and Prefabs Viewer).
- 169+ ready to use prefabs with LODs.
- Trees, bushes, fruits, dead branches and plants.
- 5 Rocks PBR materials.
- 5 Rock models.
- 76 PBR Ground seamless textures.
- 13 Terrain Layers ready to use.
- particle systems Falling leaf, flies, fireflies and mist.
- Water material presets (including lakes and puddles).
- 1k skybox and cubemap.
- SFX footsteps and ambient sounds.
Asset version: 3.0
Download links for «C.V.P - Pine Woods»:

Rating: