MODULAR Space Station # MS2&nbspv1.0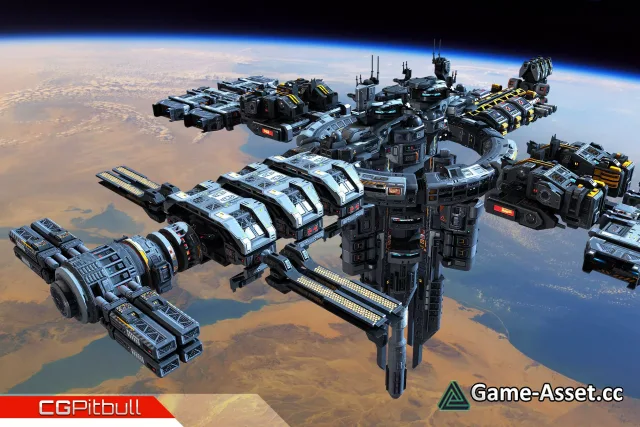 Download Unity Asset – MODULAR Space Station # MS2
Add a professional touch to your SciFi VideoGame project with this original low poly model. Composed of 14 parts. Can be combined, moved, copied, rotated and scaled to create various huge space stations. (see video and preview for details).
Now, you can complete this space station and making it even bigger by adding these new extra modules: Modules for Space Stations - MS6
Set of one Space Station (FBX model). No animated parts, script or LOD.
Polys/16.374 - Verts/17.972 - Tris/33.876 with no duplicated parts.
_Textures included (Tiff):
_4 differents color schemes / PBR Materials (see previews)
_4 Diffuse maps 4096x4096
_1 Normal maps 4096x4096
_1 Glow (Emission) map 4096x4096
_1 Specular/Metallic maps 4096x4096
_1 Roughness map 4096x4096
_1 AO map 4096x4096
Asset version: 1.0
Download links for «MODULAR Space Station # MS2»:

Rating: