9t5 Low Poly Barber Shop&nbspv1.0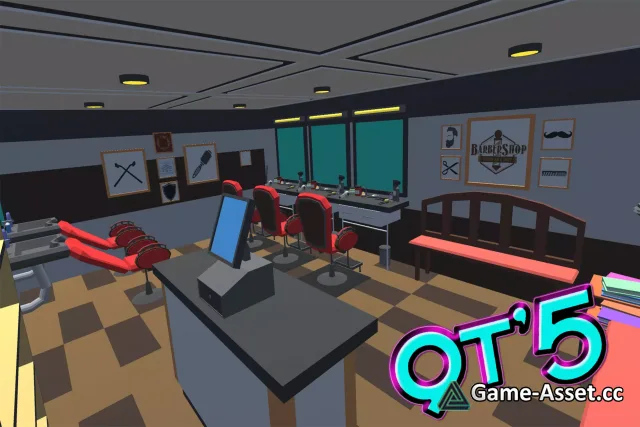 Download Unity Asset – 9t5 Low Poly Barber Shop
In this pack includes 48 Low Poly Models to start your own Barber Shop. Great for any scene needing some Hairdressing
- Material swapping will allow you to change the colour of any prop to how you want.
Poly Count of all models is (18016 tris)
- All Image Designs are (500 x 500) Add your own designs using the template image.
This pack is modular and will work with other 9t5 Low Poly Packs.
Asset version: 1.0
Download links for «9t5 Low Poly Barber Shop»:

Rating: