City Bus with Interior 3&nbspv5.3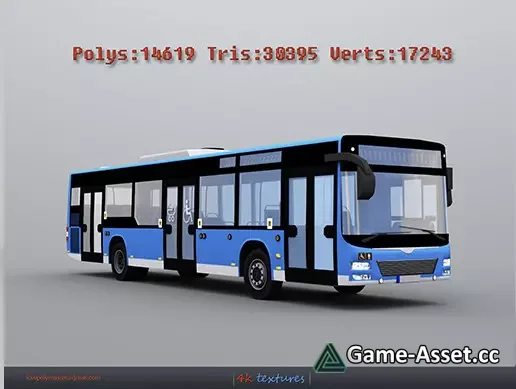 Download Unity Asset – City Bus with Interior 3
City Bus with Interior 3 medium poly 3d model
It is best for use in games and other real time applications.
Model is built with great attention to details and realistic proportions with correct geometry. Textures are very detailed so it makes this model good enough for close-ups.
Features:
- Model is correctly divided into main part and animation parts
- wheel separated,
- Door separated,
- steering wheel,
- 4K Textures .
- Model completely unwrapped.
- Model is fully textured with all materials applied.
- Pivot points are correctly placed to suit animation process.
- All nodes, materials and textures are appropriately named.
The 3d model based on a real bus, created according to the original dimensions.
if you find any correction and additional technical details feel free to contact me..
Asset version: 5.3
Download links for «City Bus with Interior 3»:

Rating: