Little Heroes Mega Pack&nbspv2.9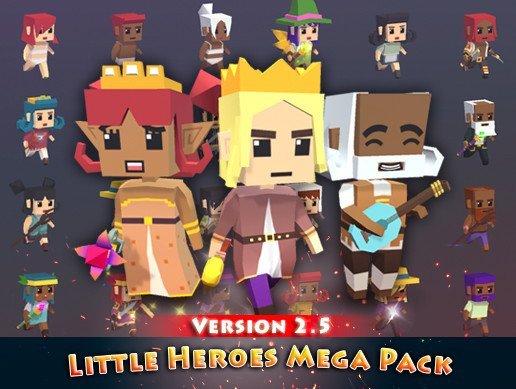 Little Heroes Mega Pack
Version 2.5
- Fixed some blurred PNG textures caused by TGA to PNG conversion.
- 3 skin colors x 20 female long dress costumes
- 3 skin colors x 20 male short and long robe costumes
- 3 new customized characters
- Guitar and strumming animation
IMPORTANT! READ ME:
- From version 2.2 onward, new content will be added to Unity 5.5.1 package only. Unity 5.1.2 package is no longer supported and will be removed soon. Please use Unity 5.5.1 or higher.
- We will be adding more contents to this pack periodically. SO BUY NOW TO GET THE BEST PRICE because the price will increase as the pack grows BIGGER. If you like this pack, do check out
Asset version: 2.9
Rating: