Survivalist MacGyver Pack&nbspv2.0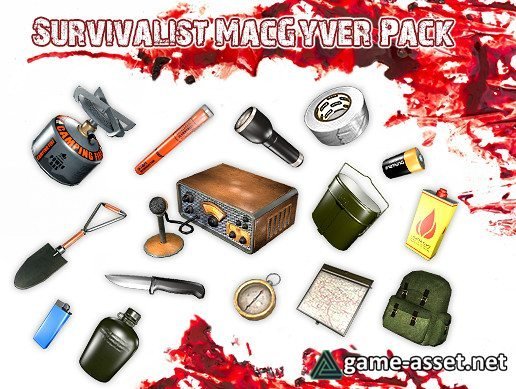 This extremely affordable package contains 15 items essential for your survival. All made with love and care!
Items (Polygons):
- Backpack (1364P)
- Battery (84P)
- Compass (221P)
- Duct tape (96P)
- Flare (132P)
- Flashlight (240P)
- Ham radio (1232P)
- Knife (309P)
- Lighter (280P)
- Lighter fluid (254P)
- Map pouch (318P)
- Mess kit (168P)
- Shovel (404P)
- Trail stove (634P)
- Water canteen (300P)
The models are between 84 and 1364 polygons. The package comes with 1024x1024 and 2048x2048 atlas textures: diffuse (Unity 4), albedo (Unity 5) and normal maps. There are also prefabs for all the different texture resolutions to make life easier for you.
Asset version: 2.0
Download links for «Survivalist MacGyver Pack»:

Rating: