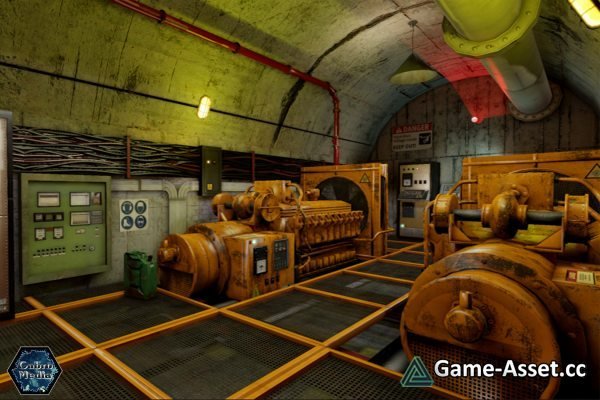 Military Bunker Construction Pack – download Unity asset.
This construction set contains lots of modular assets and props that can be used to build an entire underground bunker scene. Create multiple level military bases, connect them using stairs or elevators, and use more than 100 props provided to dress the scene.
The package is especially useful to create a world even below the subway level. This package is fully compatible with my Urban Underground environment and I recommend combining the two for exciting results.
Features:
- Procedurally generated high-res, PBR textures
- All modular construction set (different themes, eg. infirmary, prison, shooting room, armory, control room, etc)
- Animated doors, generator
- Functional elevator (animations, scripts, audio)
- 100+ Props and decals
- Custom colliders for irregular meshes
- Compatible with Urban Underground
- Comprehensive demo scene for testing
Total prefabs: 263
Asset version: 1.0
Download links for «Military Bunker Construction Pack»: