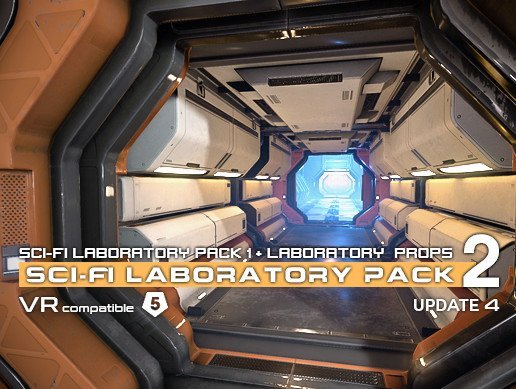 Download Unity Asset – Sci-Fi Laboratory Pack 2.
This art package is intended for easy and
fast construction of various sci-fi laboratory
levels.
183 Prefabs.
Walls, floors, ceilings, lights, doors,
bulkheads, boxes, ampules, cupboards,
lockers, desks and tables, computers,
canisters, surgical instruments etc.
Most textures are 2048x2048: Base color,
normal, smoothness, metallness,
emission, ambient occlusion, detail normal
maps.
Asset version: 1.6
Download links for «Sci-Fi Laboratory Pack 2»: