Military Pack Part1&nbspv1.0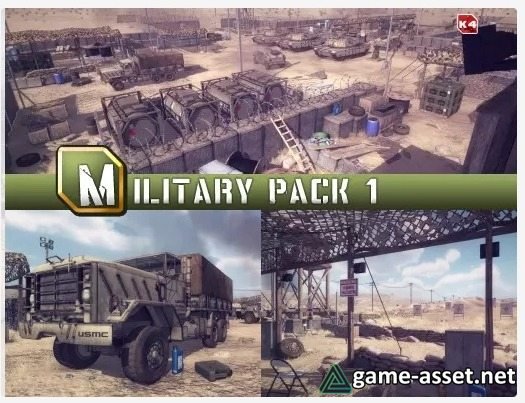 An extensive high quality Military Pack Part 1. Containing all the high quality assets needed to make your game come to life. With the demo scene included you can make your military base come to life in a matter of seconds. With all AAA quality all modelling and texturing are fully optimized allowing you to add so much detail to your game.
Pack contains over:
- 136 High quality Prefabs (With LOD)
- 4 High quality Ground Textures
- 5 High quality Vehicles
- Additional 4k textures for vehicles
- Camp demo scene.
Asset version: 1.0
Download links for «Military Pack Part1»:

Rating: