Toon Racing&nbspv1.4.0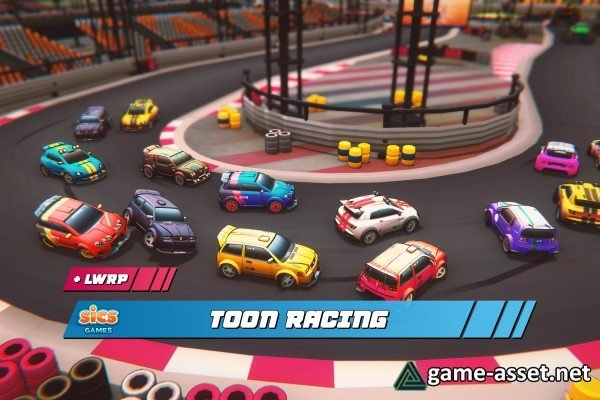 Toon Racing – download Unity asset
Give life to your racing game with this toon styled pack.
- 32 race cars, rally cars and monster trucks, perfect for your project.
- A track building kit, buildings, dirt ramps and many more assets make it easy to build a complete and immersive racing environment.
For performance reasons and with mobile devices in mind, the models use a tiny 128*128 color texture and a 128*4 toon ramp.
All models have a low poly count, ranging from a few triangles for the simplest models, to 7000 triangles for the more complex ones.
In addition to the racing vehicles and monster trucks, a track building kit has been included, to further enhance your experience.
Asset version: 1.4.0
Rating: