Open World Nature Kit&nbspv1.4.4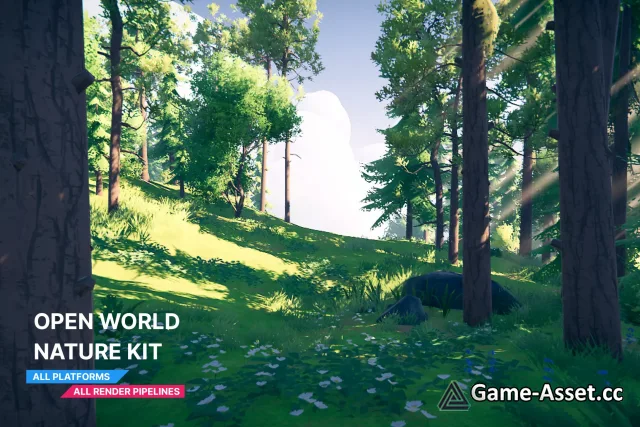 Download Unity Asset – Open World Nature Kit – Latest version 2022! Build AAA quality stylized environments with ease!
Use the trees, vegetation, and rocks in this pack to quickly create worlds for your game and make them even larger. Focus on the features that make your game unique, without having to worry if you have enough content to fill your game world.
Supports all render pipelines
✔ Standard/Built-In  · Unity 2019.4 LTS, 2020.3 LTS
✔ High-Definition   · Unity 2019.4 LTS, 2020.3 LTS
✔ Universal       · Unity 2019.4 LTS, 2020.3 LTS
✖ Unity 2021 is not supported. Please upgrade to Open World Nature Kit 2021 for free to use this asset with Unity 2021. (Coming Soon)
Asset version: 1.4.4
Download links for «Open World Nature Kit»:

Rating: