Z ! Low Poly Cave Pack&nbspv1.0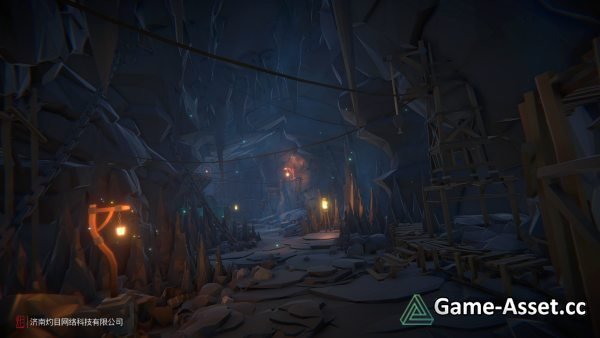 Z ! Low Poly Cave Pack – download Unity asset.
This is an Asset for building huge and exquisite underground cave environment easily.
There are 30 modular caves which, like building blocks, could be assembled into complicated ones. Moreover,there are more than 300 prefabricated bodies,8 kinds of rock&cliffs totaling 54 pieces,and 250 kinds of ore hole props suitable for underground scenes such as woodworks,stairs,street lamps,tree roots,rubbles,stalagmite,wooden bridges,iron chains,chandeliers,dragons,torches,candles,wooden ladders,miner's trucks,tracks,crystals,rags,etc.
Pack contains:
Modular cave: 26 groups
Stone/cliff: 54 groups
Other wooden props: 104 types
Crystal species: 56 groups
Mushroom: 15 types
Roots / vines: 25 types
Street lamp / chandelier: 10 types
Asset version: 1.0
Rating: