low poly shop center 1&nbspv1.0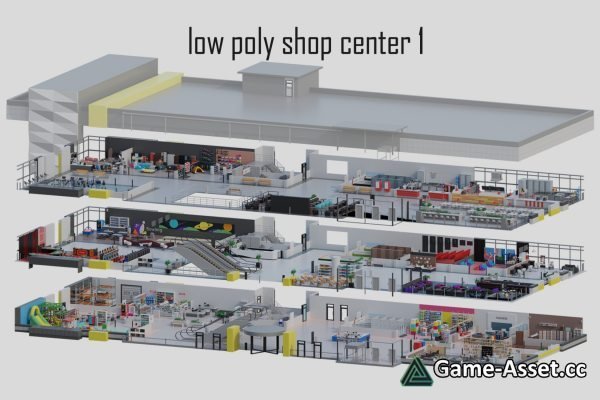 low poly shop center 1 – download Unity asset.
Exterior/ interior / room / furniture / game ready assets
types of premises : stores / hall / pantry / game room / cafe / restaurant / bar / toilet / massage / bowling / casino / security / cinema / hairdresser / lounge / gym / fast food
860 unique objects! 200k triangles full set pack. 800k triangles center
each floor has a lower level 1.0 - so that the entire apartment can be seen from the right angle and 2nd level 1.1 - which covers the walls to the ceiling and allows you to use the house to play in 360.
The house has 4 floors
Closets, beds, sofas, bedside tables, chairs, musical instruments, tables, plants, pictures, kitchen appliances, refrigerators, gas stoves, appliances, with this set you can create any room, apartment!
Asset version: 1.0
Download links for «low poly shop center 1»:

Rating: