3D Coins pack (PBR)&nbspv1.0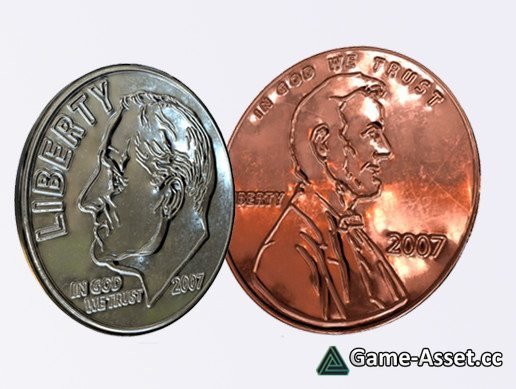 3D Coins pack (PBR) – download Unity asset.
Pack includes 3 detailed coins with PBR materials. Penny, nickel, and dime. Objects are scaled to real-world values.
All textures are 2048x2048. Albedo, metallic, normal, and occlusion included.
570 verts, 560 tris
Demo scene from preview video included.
Asset version: 1.0
Rating: