Battle Royale Hero PBR&nbspv1.1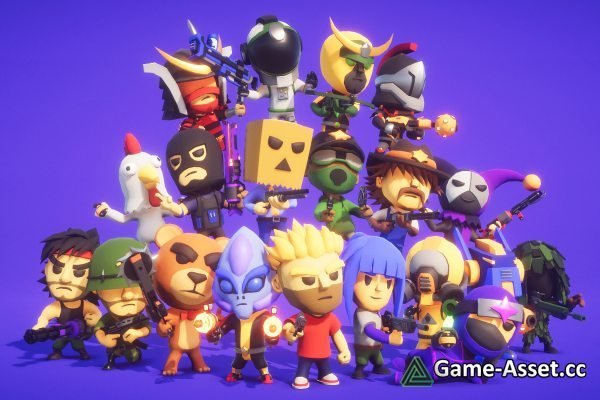 Battle Royale Hero PBR – download Unity asset.
FEATURES:
- If you are building Battle Royale Survival game, this pack can be an answer to your prayer. With these 20 heads/ 20 bodies/ 20 Weapons modular pack, you can easily create any kind of free for all survival genre games.
- Highly customizable with many modular parts and weapons ( 20 heads, 20 bodies, 20 weapons )
- MaskTintShader for Standard / URP(11.0.0) / HDRP(11.0.0) added.
- Various animations(about 400) for 10 different weapon stances fully compatible with Mecanim Humanoid. In-Place and Root motion animations both provided.
- Optimized for mobile games(low poly), 2K atlased textures for all modular parts.
Asset version: 1.1
Download links for «Battle Royale Hero PBR»:

Rating: