9t5 Low Poly Skate park&nbspv1.0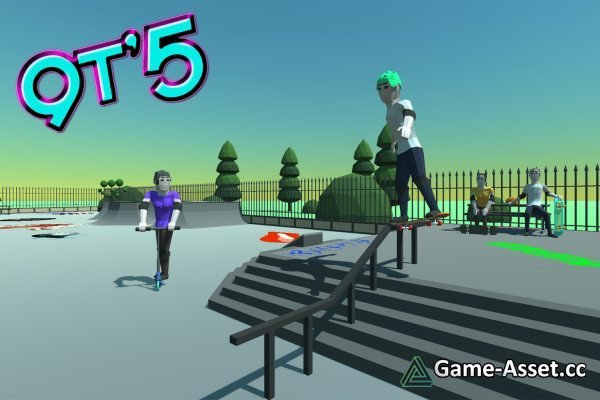 9t5 Low Poly Skate park – download Unity asset.
In this pack includes 45 Low Poly Models based around skate park sports (Skateboarding, BMX and Scooters) this pack would be great for any scene and/or game requiring a skate park.
- Change colours of all models to your own preference by material swapping
- Features ability to add in your own skate deck designs, just change the template image to your own design and voila!
- Parts & Colours for Skateboard, BMX and Scooter are all individual pieces. "For maybe an upgrade system"
- Modular pack and will work with other 9t5 packs
- Characters are rigged mecanim, will work with humanoid animations.
-Graffiti Designs also included
11 Text styles with 20+ words in each style (Change Text Colour to any preference also).
plus 28 graphics to get you started in spraying down the place.
(All Graphics and Texts are 500x500 image size)
Asset version: 1.0
Rating: