Low Poly Complete Collection - PolyWorks&nbspv4.2.0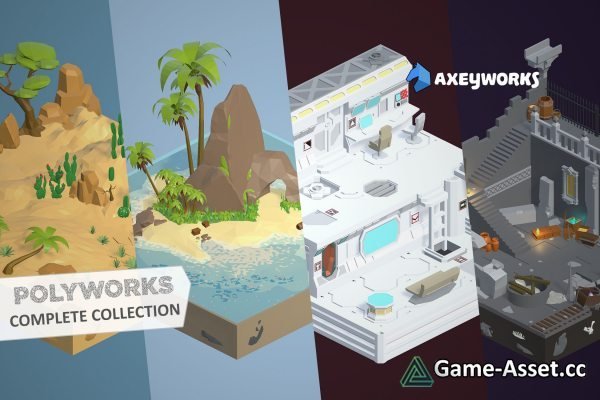 Low Poly Complete Collection - PolyWorks - download Unity asset.
An enormous collection of low poly style props and assets for building your stylized worlds. Beginner and veteran friendly. Includes all of our current packs and updated with all future packs!
A massive 3,311 model Low Poly faceted style asset pack for creating themed environments for your poly style games - each with a prefab for different shaders, designed to be incredibly flexible and new user friendly as well as a selection of custom URP shaders and effects systems.
◼ All pieces are designed to be combined with others to create variety and enable your creativity.
Asset version: 4.2.0
Rating: