Dessert Heaven Pack&nbspv4.1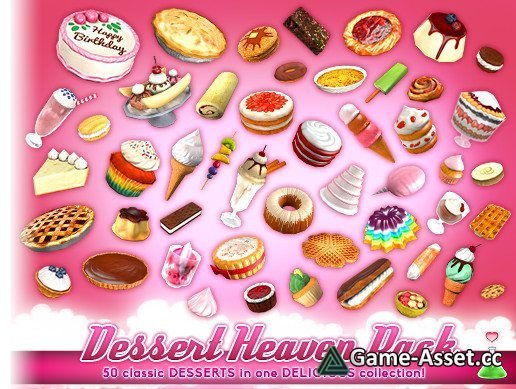 Dessert Heaven Pack – download Unity asset.
This extremely affordable and delicious package contains 50 classic desserts! From cheesecakes to banana splits, everything your game needs to be sweet.
The models are between 22-545 polygons.
The package comes with 256x256, 512x512 and 1024x1024 textures - diffuse (Unity 4), albedo (Unity 5) and normal maps. There are also prefabs for all the different texture resolutions to make life easier for you. All the models are available as FBX files.
Asset version: 4.1
Rating: