Bank Robber 01&nbspv1.0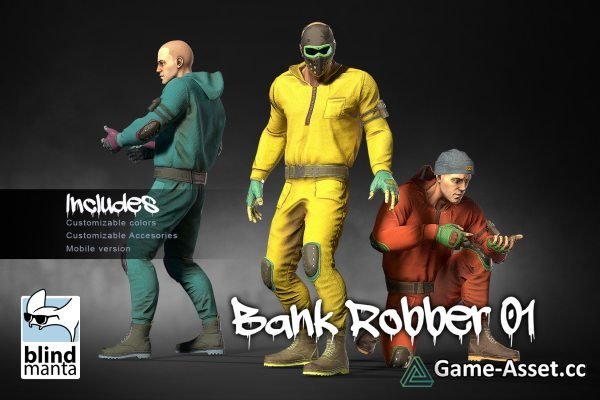 Bank Robber 01 – download Unity asset.
High quality Bank robber man, ready to be implemented on your game. Optimized for high framerates. Customizable colors.
Character ready to use.
Ideal for top-down, RTS, FPS games.
this character have 14200 tris and 4700 for accessories.
PBR textures of 4k and 2k Res
Rigged character as a simple game standar, without extra bones
Textures are easily customizable, so you can adjust colours to fit the environments as you like.
Mobile Friendly
Version 1.0 includes:
Bank Robber character
2 face accessories
Custom Shader
PBR Textures 2k and 4k 1 simple animation to show the rig
Asset version: 1.0
Download links for «Bank Robber 01»:

Rating: