Suit Character Pack - Generic&nbspv1.0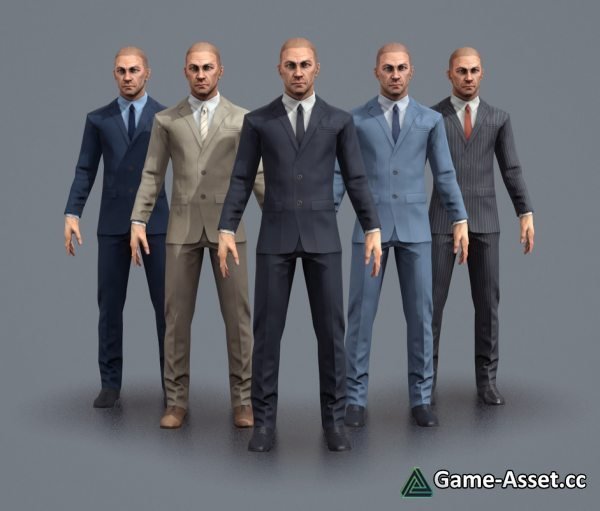 Suit Character Pack - Generic - free download Unity asset.
BlocBros Studio releases it's second character pack with a rigged and skinned model. Created for next generation of mobile platforms in mind with PBS textures (Marmoset Skyshop) and MotionBuilder/Unity Mecanim compatible rig which is exactly the same as previous releases. This means weapons & accessories previously released by BlocBros are compatible with this character. Package contains the following themes:
- Beige Suit
- Black Suit
- Blue Suit
- Dark Blue Suit
- Striped Suit
Suit Character Pack contains:
- 4k Textures, created for physically based shader (Marmoset Skyshop). Diffuse, Gloss, Specular, NormalMap and Ambient Occlusion.
- Skinned model in FBX-format.
- MotionBuilder/Unity Mecanim compatible skeleton.
- Hand rigged for weapon attachment.
- Rig optimized for mobile platforms.
- 3 LODs. LOD0 2328 polys. LOD1 1356 polys. LOD2 742 polys.
Asset version: 1.0
Rating: