3D Low Poly Cars&nbspv1.0.0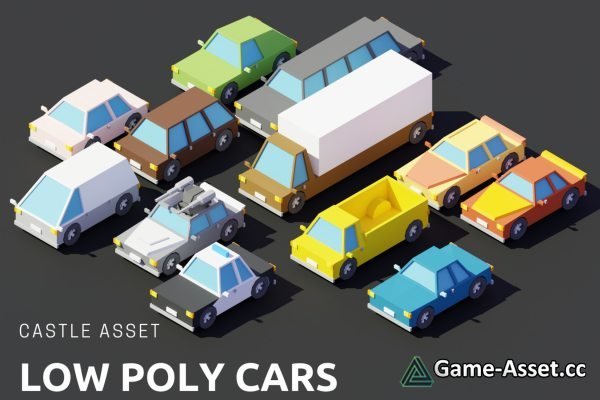 3D Low Poly Cars – download Unity asset.
Low Poly Cars are game ready models.Ready to import in to game engine like Unity. This file contains 12 Vehicel fbx model,15 prefabs and texture.
LOW POLY CARS : is solution for racing game and entertaining projects in unity.
This package can be used for games in severals platforms like mobile desktop,
Virtual Reality and Augmented Reality.
COLLECTION INCLUDED:
-12 Vehicle Models
-15 FBX
-15 Prefabs
-1 Texture
-1 Scene
FEATURES INCLUDED:
-All models have Albedo.
-All models are optimized and can be used on Mobile and Desktop platforms.
-All models have a low polygons count, average ranging from 200 polygons to 500 polygons
-Easy to implement in the different projects
Asset version: 1.0.0
Rating: