Fantasy Stickman Pack&nbspv1.0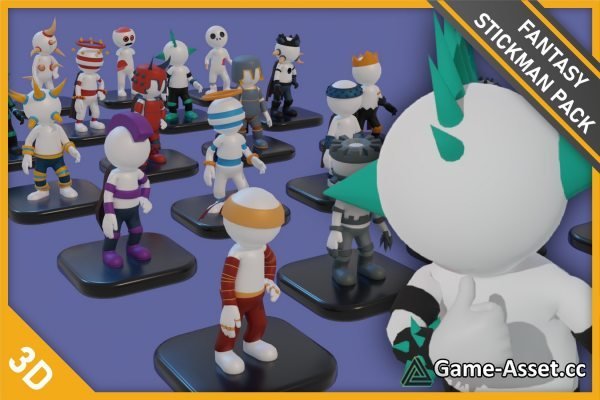 Fantasy Stickman Pack – free download Unity asset.
22 unique stickman characters for your exciting game project!
Key Features
- Mobile friendly.
- 23 unique characters including heroes and monsters.
- Demo scene included.
- Capes rigged to work with Dynamic Bone
Compatibility
- Works in Unity 2018.4 and above
- Characters setup to work with Mecanim (no animations included in this pack)
- All characters are rigged and compatible with humanoid animations.
Asset version: 1.0
Rating: