Simple Town Pack&nbspv1.2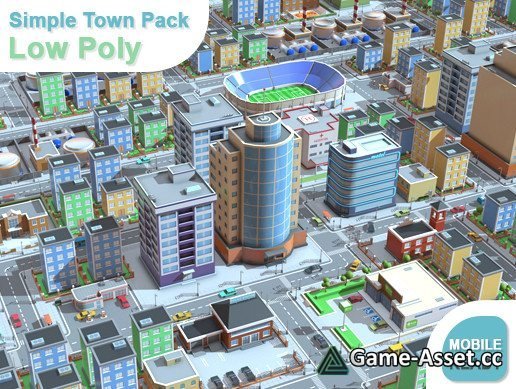 Simple Town Pack – free download Unity asset.
This package contains a set of low-poly assets to create an urban environment. Includes models of buildings, vehicles and props.
Buildings
Apartments,Office building, Supermarket, Fire station, Police station, Bar, Coffee shop, School, Stadium, Factory, Hospital, Motel, Gas station.
Environment and Props
Trees(x3), Bus stop, Street lights(x2), Traffic lights, Road fence, Road cone, Benches(x2), Trash can, Garbage can, Road segments(x5).
Vehicles
Police car, Taxi, Bus (2 color variants), Family car (2 color variants), Car cupe (2 color variants).
Separated wheels for turning
Asset version: 1.2
Rating: