SimpliCity Construction Yard&nbspv1.0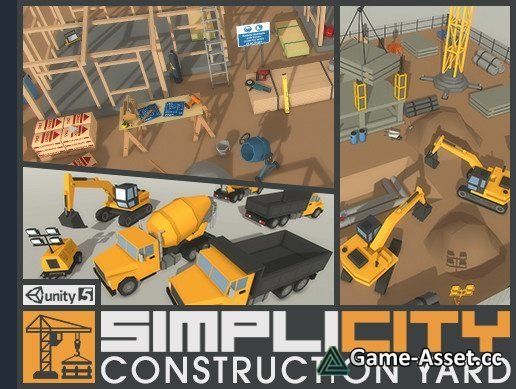 SimpliCity Construction Yard – free download Unity asset.
SimpliCity Construction Yard is a pack of different props, tools, buildings and vehicles that help you create construction site locations.
This asset pack contains 120 prefabs:
buildings, barrels and gas tanks, bricks, planks, fences, lights, ladders, painting equipment, pipes, panels, scaffolding, signs, a lots of tools and toolboxes, cranes, excavator, trucks and so on.
All models share 2 textures and materials, texture atlases are 1024x1024, 512x512 and contains reflection\specular map.
Assets are low poly so you can use them for mobile platform.
Asset version: 1.0
Rating: