Toon Spide&nbspv1.0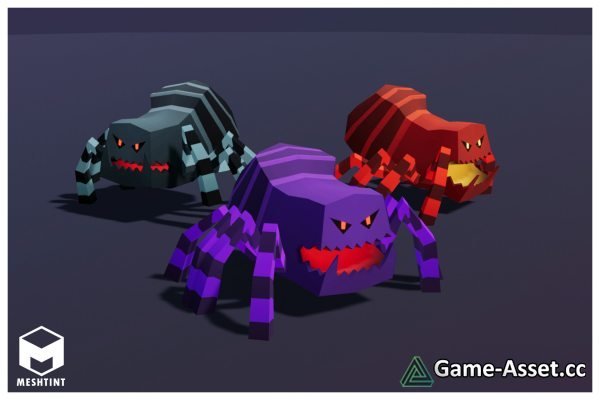 Toon Spide – free download Unity asset.
Mega Toon Series. The characters are squarish, cartoony and simple.They are also very low poly, therefore it's very suitable for mobile games.
Toon Spider
It has only 666 triangles ! Textures are hand painted and available in 3 colors. They are rigged and animated. It has 19 animations. Generic Mecanim rig set up.
3D and PSD working files are not / will not be included in the package. Additional fee is required for working files.
Please see images and YouTube video for animations and model preview before making purchase.
Animations:
- Idle
- Walk forward in place
- Walk forward with root motion
- Walk backward in place
- Walk backward with root motion
- Strafe right in place
- Strafe right with root motion
- Strafe left in place
- Strafe left with root motion
- Run forward in place
- Run forward with root motion
- Run backward in place
- Run backward with root motion
- Jump in place
- Jump with root motion
- Bite Attack
- Projectile attack
- Take damage
- Die
Asset version: 1.0
Rating: