Low Poly Cats&nbspv2.2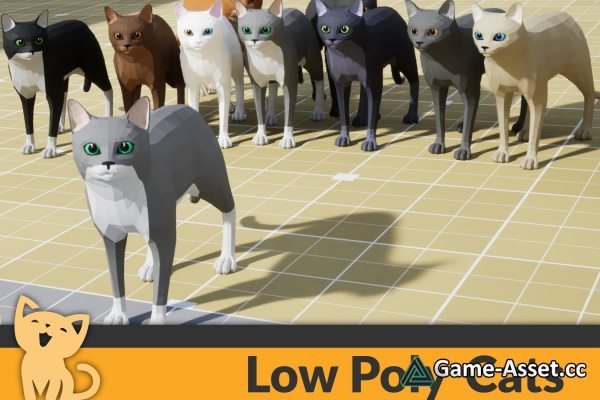 Low Poly Cats – free download Unity asset.
This package can be used for any type of game, as main characters, enemy, prey, or anything else. The package comes with 80 high-quality animations, 11 styles, all colors are changeable, 8 shape kyes.
The controller is not included. This pack goes only with models and animations (and textures, materials).
Here is the VIDEO of what you can achieve with this asset (this locomotion was built in another game engine).
• 11 DIFFERENT CATS STYLES
Asset version: 2.2
Download links for «Low Poly Cats»:

Rating: