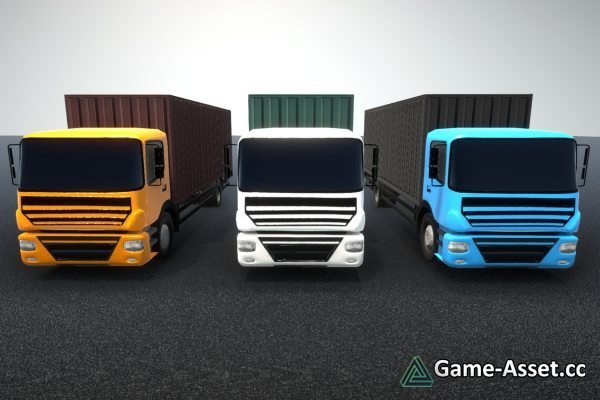 Truck low poly – free download Unity asset.
High quality low poly 3d model of big truck with variety of colors.Detailed textures
and realistic proportions with the correct geometry.
This model is best for use in games and other VR/AR real-time applications.
Features:
- Available with 3 Skins, You can combine them to create more variety colors.
- Simple Box Collider attached to the body
- Wheel has colliders
- Low polygon with high detailed textures
- Include post processing layers
- Optimized for Mobile games.
Technical details:
- 11542 Vertices
- 21576 Triangles
- Texture Size : 2048(.PNG)
- Albedo,Metalic and Normal Maps
- Model completely unwrapped.
- Model is fully textured with all materials applied.
- All nodes, materials, and textures are appropriately named.
Asset version: 1.0