Archer&nbspv1.1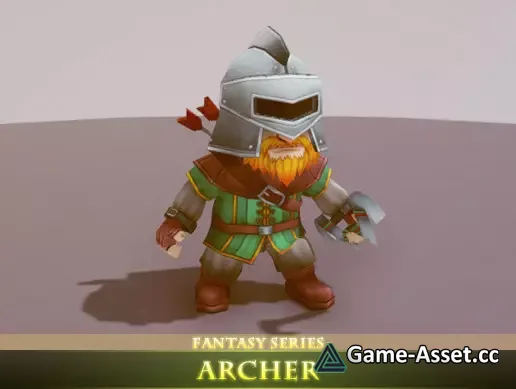 Download Unity Asset – Fantasy Series Archer.
Update 1.3
- Major update
- Removed animation legacy set up
- Moved v1.2 to legacy folder. Version 1.2 will no longer be supported.
- New bones and re-rig Archer to humanoid mecanim set up
- No animations provided. You can share any humanoid animations with Archer
- Modified mesh and textures
- Added demo scene
- Change material to standard
- Separated weapons.
- Adjusted character proportion
Rigged and humanoid mecanim set up. No animation is included in this packed. You can use humanoid animations using Mecanim! Textures are hand painted and available in 3 colors. PSD is included in this package. Total triangle count is1126 (archer) + 30 (arrow) + 106 (bow) tris.
See videos and images provided for model/animations preview.
Animations:
- Idle
You can use humanoid animations using Mecanim
Asset version: 1.1
Download links for «Archer»:

Rating: