Low Poly Vehicles&nbspv1.0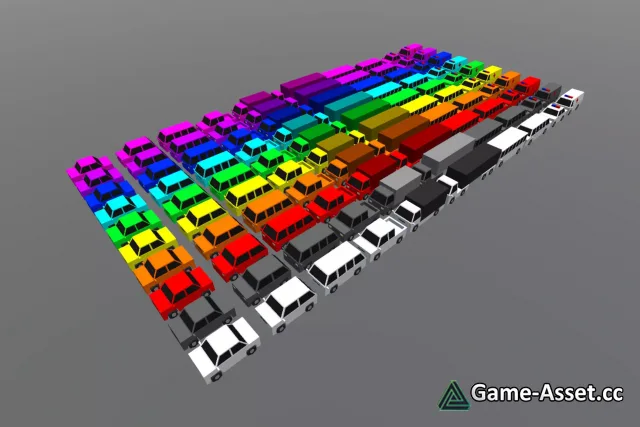 Low Poly Vehicles – download Unity asset.
This asset contains low poly car models. The asset contains 100 prefabs of cars.
Features
All textures are placed on one texture, which has a good effect on performance.
Models are low-poly, suitable for mobile devices.
Can change the color of each model.
Each car wheels are separate models and they can turn independently.
You can use this asset in any non-commercial and commercial games, or other purposes. Resale and distribution is prohibited!
Asset version: 1.0
Download links for «Low Poly Vehicles»:

Rating: