Scanned Birch Wood&nbspv1.1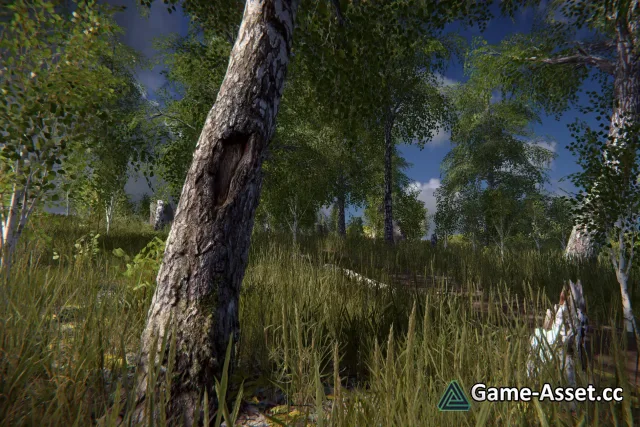 Download Unity Asset – Scanned Birch Wood (Latest version).
Ultra quality photo-scanned birch elements will give you a new level of quality. Suitable for Games,VR and Movie.
Supported versions:
SRP from Unity 2018+ to 2022.1
HDRP from Unity 2019+ to 2022.1
URP from Unity 2019+ to 2022.1
Asset include:
Over 35 prefabs.
-16 types birch trees with photoscanned base.
-10 types of stumps
-4 types of grass
-3 types of ground covers
-1 types of rock
-2 ground textures
-Vegetation shaders with custom wind
-3 types of demo scene for each main renders
-Good skybox
All prefabs have lod-s, billboards and colliders.
Asset version: 1.1
Download links for «Scanned Birch Wood»:

Rating: