Supermarket Gluttony Pack&nbspv4.0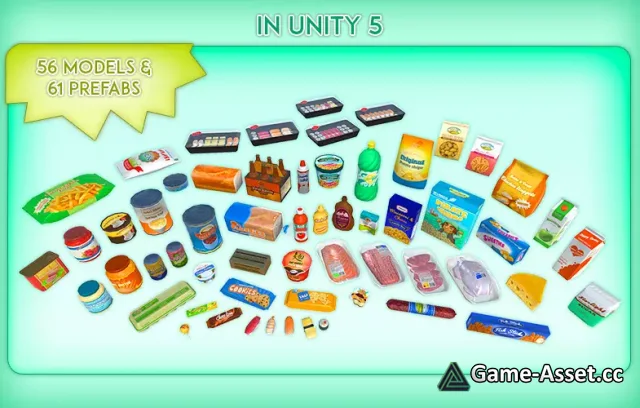 Supermarket Gluttony Pack – download Unity asset.
From milk to canned goods - this extremely affordable package contains 55 supermarket food items made with love and care!
FEATURES
The models are between 6-936 polygons and come in FBX format. The package includes 256x256, 512x512 & 1024x1024 PBR textures (albedo/alpha, metalness/smoothness, normal) in TIFF format. There are also prefabs for all the different texture resolutions to make life easier for you.
This package is updated every now and then and it's price will go up, but everyone who already owns the package will of course get all updates for free.
Asset version: 4.0
Download links for «Supermarket Gluttony Pack»:

Rating: