PBR Old Flip Phone&nbspv1.0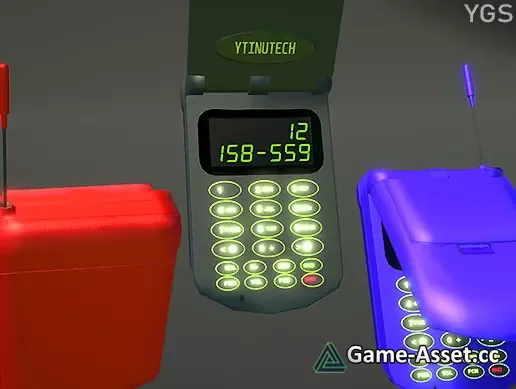 This package contains one old flip cellphone (based on the StarTAC) in low poly (around 600 tris) with PBR textures (Albedo, Metallic, Roughness, Normal and Emission). It also contains a conveniently placed canvas so you can add content to its screen. It comes in 3 different colors: Black, Red and Blue, all of which has its already created prefab. Ideal for a first person scenario where you need the prop to be detailed but not super high poly.
Ps.: The screenshots uses Unity's HDRI "UniteWhiteBalanced" and Unity's post processing stack. Also, the emission force was cranked for screenshot purposes, you can either decrease its force or simply remove it if you want.
Asset version: 1.0
Download links for «PBR Old Flip Phone»:

Rating: