Game Ready Futuristic Soldier&nbspv1.0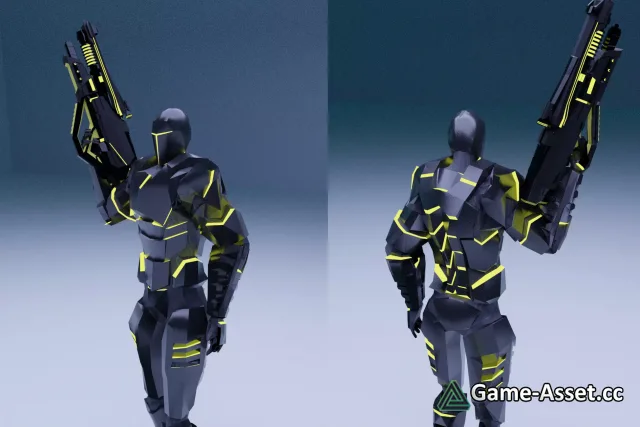 Game Ready Futuristic Soldier – download Unity asset.
Animated futuristic soldier with neon details on its carbon fiber armor and weapon. The prefab includes basic mechanics and sound effects (walking, rolling, shooting and reloading). Just by dragging the prefab to your scene, you'll be able to control the character, walk around and shoot, just like in the demo video!
The package also contains a fully functioning 3rd person camera that colides with other objects, zooms in/out, follows and rotates around the character.
Package Contents:
-1 Animated Futuristic soldier - 6437 verts, 4774 tris.
-1 Futuristic weapon (with muzzle flash effect) - 11170 verts, 5998 tris.
-1 3rd person camera.
Asset version: 1.0
Download links for «Game Ready Futuristic Soldier»:

Rating: