Gothic Prince Outfit Male from Tafi&nbspv1.2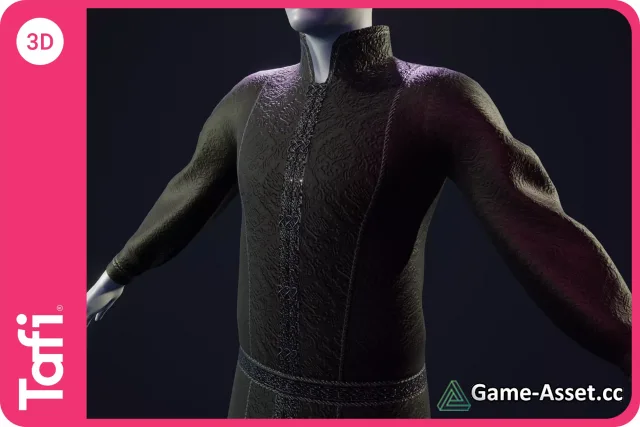 Gothic Prince Outfit Male from Tafi – download Unity asset.
The Gothic Prince Outfit is ideal for your royal, goth, or brooding male characters. Converted from Daz 3D Genesis 8-based asset dForce Gothic Prince Outfit for Genesis 8 Male.
Designed for Tafi Male Characters.
Full character system included
When you build with Tafi you're not just buying an asset, you're buying characters designed to blend with each other and to change during play in your games and apps. You're buying clothing and hair that is swappable and will adapt to the various body shapes. This versatility lets you populate a world full of NPC's and change them or your hero avatar as they progress and advance.
Ready to use (and expand):When used together with other Tafi packages, Tafi's characters can change everything from skin materials to clothing by simply dragging the relevant items into the slots in the character builder and pressing "Build." Built items will even transfer morphs and other items straight into the relevant clothing pieces. Read below for more information about the innovative Tafi character system.
Asset version: 1.2
Download links for «Gothic Prince Outfit Male from Tafi»:

Rating: