Sentry Gun 1&nbspv1.0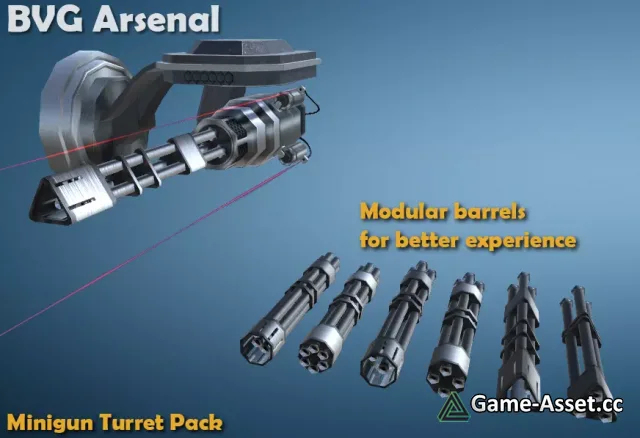 Download Unity Asset – Sentry Gun 1 3D-model.
The package contains 1 wall mounted Minigun Turret with 2 lasers and for more fun there are also 6 different kind of barrels.
The turret is easy to use for animations!
For the laser effect, use the laser shader at the shader folder, and apply the RM_laser.js to the object.
Asset version: 1.0
Download links for «Sentry Gun 1»:

Rating: