Kitbash 3D – Neo Nyk (Unity)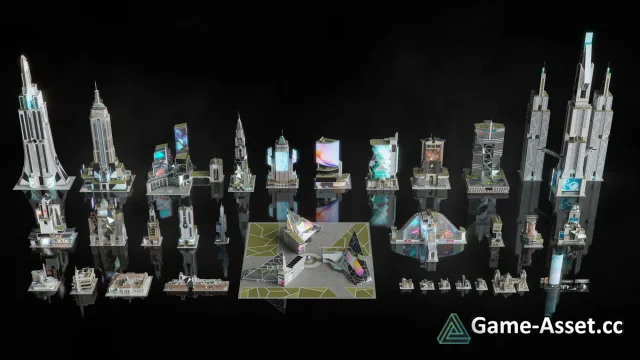 Download Unity Asset – Kitbash 3D – Neo Nyk. Included SRP and HDRP version.
Unleash a new era of New York City, bustling with art deco, contemporary, and futurist influences. This NEO New York City is full of palatial public libraries, science institutes, avant-garde office buildings, vogue high-rises, museums, skyscrapers, sprawling residential towers, opulent hotels, and more! Envision utopian technological worlds with bright LEDs, holograms, and lush courtyards, or set the stage for the next brooding sci-fi neo-noir mystery.
The archive contains all possible formats and textures in 4k resolution.
TECH SPECS
20.2M
POLY COUNT
143
MODELS
109
MATERIALS
This is a set of hand-crafted assets, built modularly so that you can customize any structure, with tileable textures that can be used with every model. This set comes with materials pre-built for any render engine, ready to use right out of the box.
Download links for «Kitbash 3D – Neo Nyk (Unity)»:
HOT4SHARE:
Rating: