Weapons Pack with Blood Effects&nbspv1.2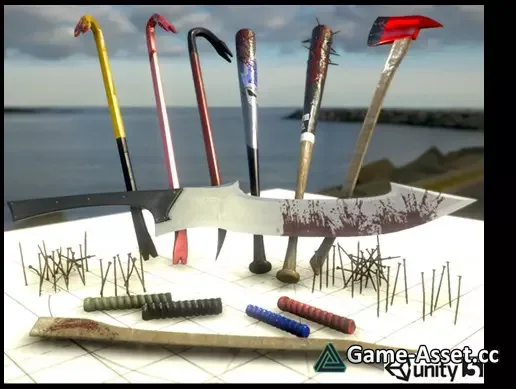 Unity Asset Store – Weapons Pack with Blood Effects.
Package contains set of 5 weapons. Each weapon comes with 2 blood effects and in multiple Lod levels:
- Zombie Blade
- Crowbar - Classic, Sci-Fi and Pink
- Baseball Bat - Two wooden texture sets* and one metal
- Fireaxe
- Axe Handle
3 types of upgrades:
- Grip Tape - Red plastic, Blue plastic, Black leather, Military
- Nails - multiple setups tailored for weapons and single models so you can design your own setup
- Axe head - can serve as an upgrade for axe handle.
Package contains a total of 76 prefabs.
All textures are 2k PBR.
Asset version: 1.2
Download links for «Weapons Pack with Blood Effects»:

Rating: