Reality Level Gears&nbspv1.0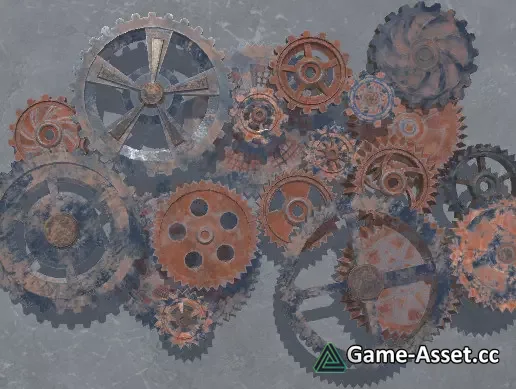 Reality Level Gears – download Unity asset.
Looking for cool gears as machinery parts or decorations?
This asset provides you with 66 HQ gears (22 pictures * 3 cog types) - each with 4 PBR materials to choose from.
Materials consist of Albedo, Metallic and Normal maps of 2048*2048 resolution.
Models' poly-count is mostly between 500 and 1500.
Low-poly colliders are provided.
Asset version: 1.0
Download links for «Reality Level Gears»:

Rating: