Food and Drinks&nbspv1.0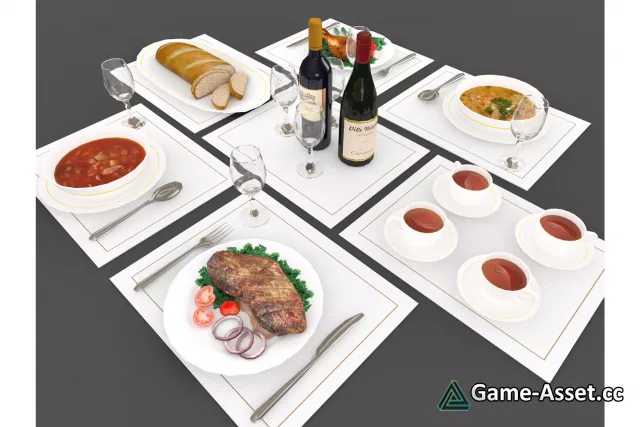 Unity Asset Store – Food and Drinks.
Set of very good Food and Drinks. Perfect for any Decor, Kitchen, Restaurant, Cafe, etc.
The Asset is perfect for use in the Game, Virtual Reality, 3D Visualization, or for any CG Project.
Features:
- Quality and Optimized 3D Models.
- Quality Textures
- Materials is configured.
The Asset include:
- Dishes, Cups, Stemwares, Drinks, etc.
- 32 Textures and 13 Material.
- CubeMap.
- Source File ( format ".FBX" ).
Asset version: 1.0
Download links for «Food and Drinks»:

Rating: