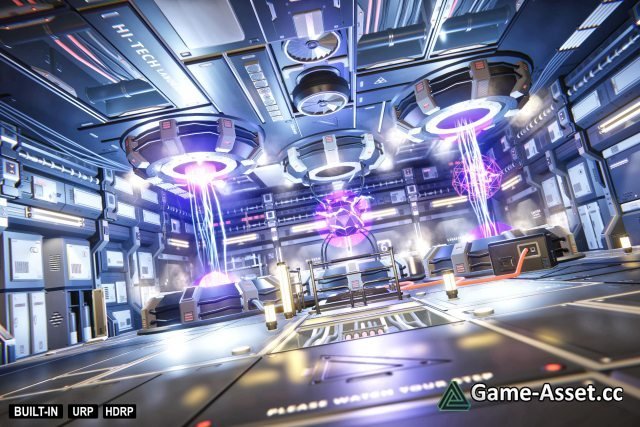 Unity Asset Store – STYLIZED – Sci-Fi Corridor.
The Modular Stylized Science Fiction Corridor with high quality interior to create your own Corridor / Industrial / Cyberpunk / Futuristic / Laboratory game environments with AAA Quality and easy to use!
Assets include:
• More than 200+ models - Wall, Floor, Ceiling, Pillar, Door, Cable, Stair, Fence, Fan, Generator, Lamp, Pipe, Shelf, Monitor, etc...
• Particle System - Beam, Dust, Fog, Lightning, Smoke, Spark, Steam.
• Massive Demo Scenes and Overview Map.
• Decals - Sign, Symbol, Sticker, Text, Number.
• Material Variations.
• Textures and Alternate Color Variation Textures.
Asset version: 1.2
Download links for «STYLIZED - Sci-Fi Corridor»: