Sci-fi Corridor Vol2&nbspv1.0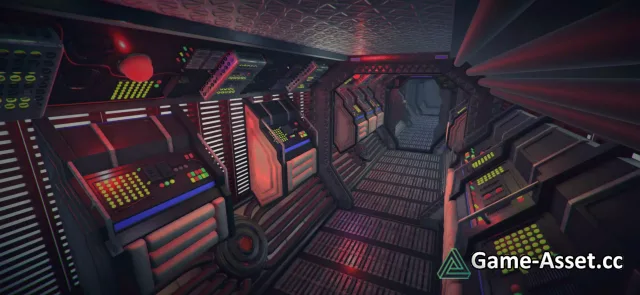 Unity Asset Store – Sci-fi Corridor Vol2.
A very nice and high quality package containing modular assets that can be used to create A Sci-fi corridor.
The demo scene includes The scene you can see in the images.
it also has baked Lightmaps and some simple image effects.
All objects have prefabs with their own materials.
Objects are all low poly and optimized. Great to use on any device.
The entire scene only has 3 unique textures so the texture memory is very low.
Therefor if you switch out the shaders to a cheaper one you can use this scene also for VR devices.
All assets are modular And the demo scene that you see has been made up out of only modular assets.
Asset version: 1.0
Download links for «Sci-fi Corridor Vol2»:

Rating: