Stylized Sci-Fi Builder Set&nbspv1.3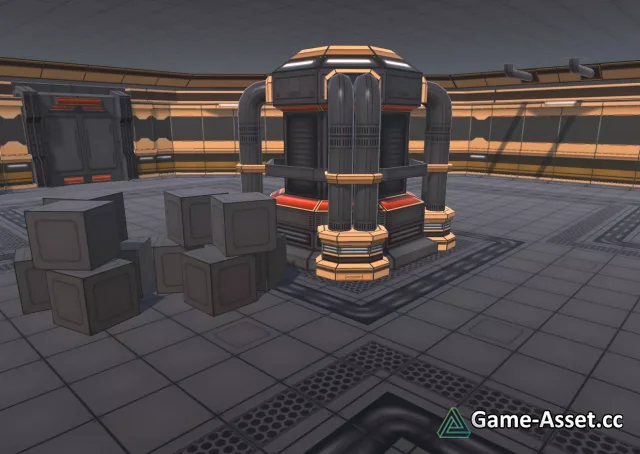 Unity Asset Store – Stylized Sci-Fi Builder Set.
New Update:
There are now "NoGround" versions of all the walls/prop pieces, ideal for use with terrain and/or custom floors.
* Low poly, game ready 3D Sci-Fi set, ideal for mobile games.
* Everything shares a single 1024x1024 texture/material which is suitable for downscaling, highly optimized to reduce draw calls.
* There are 8 different coloured themes, including a VR theme (see screenshots).
* The package includes a sample level (check screenshots).
* By default, the pieces are perfectly suited for a top-down style game. But there are "ceiling prefabs" that can be used to create a first/third person style game too.
* Every piece works on a "grid system", where they can easily snap into position.
I recommend you to change your snap settings to make placing objects much quicker and easier. This can be found on the bottom of Unity's Edit menu.
Asset version: 1.3
Download links for «Stylized Sci-Fi Builder Set»:

Rating: