SciFi Corridor Set&nbspv1.0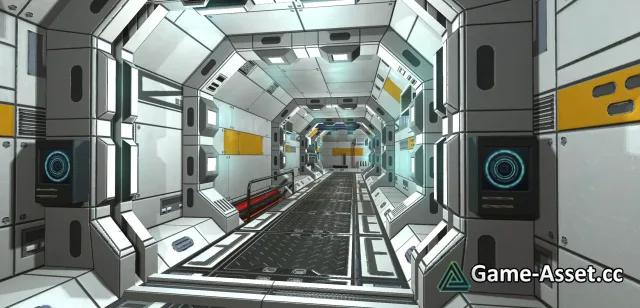 Unity Asset Store – SciFi Corridor Set.
Low - Mid poly module based corridor set with 133 prepared, setuped prefabs. 4K PBR textures the the base corridor meshes. 5 different animated doors, animeted light, particles. All assets available clean and dirt - destroyed version. From all doors available animated, static, error half opened version. Unique , very low poly colliders available for all prefabs. Few textures - materials for the best performance. Simple line, L, T and X corners what fit to all other parts.
Features:
Few atlas textures for the best performance. 133 setuped prefabs.
Animated setuped doors, what working, detect the player.
Clean and destroy version from all parts.
4K PBR textures for the base modules.
Asset version: 1.0
Download links for «SciFi Corridor Set»:

Rating: