Futuristic City&nbspv1.0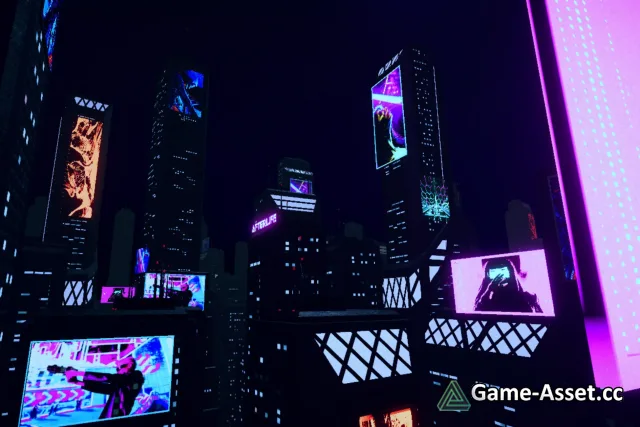 Download Unity Asset – Futuristic City – Build a vast futuristic urban landscape in minutes with this amazing package.
This package contains 6 different futuristic buildings and 14 neon panels, they are very easy to use, just drag and drop the prefabs to your scene and you be able to build an entire city in no time!
The models work better on night and dark environments, this way the neon panels and emission from the windows stand out more.
Compatible with URP, HDRP and Built-in out of the box.
This package also includes all the FBX files, you can import them to your 3D software and make modifications and adjustments if necessary.
Don't hesitate to contact me if you have any questions or problems with this package, I'll do everything I can to ensure this asset meet your expectatios!
Asset uses Textures under royalty-free license; see Third-Party Notices.txt file in package for details.
Asset version: 1.0
Download links for «Futuristic City»:

Rating: